MAY 2 2022

WET
an Exhibition by Araba Ankuma
in Partnership with Limbo Accra x WATWOMXN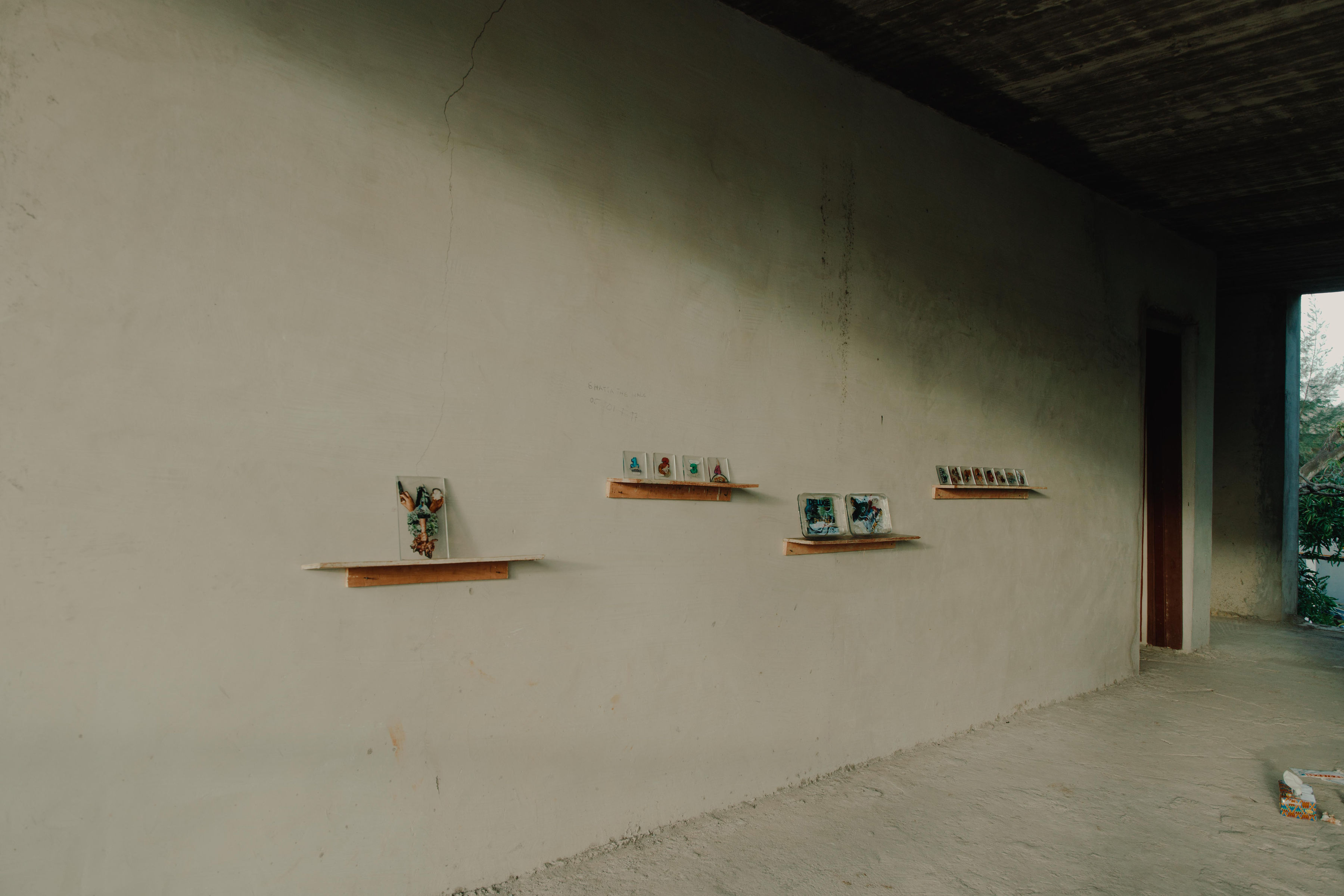 Creative Director
Araba Ankuma

Location
Dominique Petit-Frére of Limbo Accra

Directors of Installation
Sascha Lewit + Daniel Awuni + Darren

Lighting
Mimo Masri + NeonLightsGH

Exhibition Photography
Black Image GH

Exhibition Materials
Lily Jade





ARTIST STATEMENT


Are you wet enough?

We are a generation drowning. Overwhelmed by this never-ending torrent of injustice, commercial interests, fake news, false prophets and our own waste... Rocked by wave after wave, most are drenched.

The waters only continue to rise.

To stay afloat we must find meaning in the debris. Piece together what has come before to redirect our path ahead.

WET is the collection of a collection. Items found and recomposed to pull on the relationship between original meaning and subsequent interpretation. Like messages without a bottle, floating to the surface of these murky waters, images cohere and combine to form truths.

But the nature of truth is that it too is a combination of its parts… only when we share perspectives, learn from one another will we begin to see the full picture.


︎︎︎


*Works made for sunlight.

VIEW COMPLETE EXHIBITION CATALOG
THE INSTALLATION PROCESS

BOAT OR COFFIN?

by
Araba Ankuma & Darren Ziorkley


This installation was unveiled for the evening of the WET opening night. Composed of the emptied water bottles that I had drank since arrivng in Accra 7 months prior. During those months of collection, I'd felt as though I was gathering these bottles to me in some ways to ensure they were not simply burned or added to local landfills. In this way, I was building a sort of life raft... one to carry me through when the floodgates open.

The frame of the boat was welded together with the help of a local welder. From there we attached bottles along the skeleton to build the body of the boat/coffin. The sail is made piece by piece from the wrappers of all the bottles used. As part of its detail, the boat's rim has a dual tone design with blue bottle caps on one side and red on the other. This "red pill, blue pill" motif presents itself many times throughout the pieces in WET. Each time it is meant to remind the viewer that truth is often shaped by one's own perception.

This plastic work is a continuation and evolution from earlier plastic-based projects such as DISCARDED & HOW DO YOU PLASTIC?




DOWNLOAD

WET PRESS RELEASE
EXHIBITION MATERIALS
@BYLILYJADE